Scholarly and Community Advisor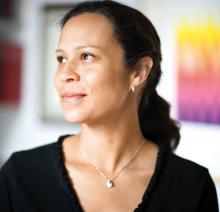 A native New Yorker, Ann Morning is an associate professor of sociology at New York University and the author of The Nature of Race (University of California Press, 2011). Ann earned her Ph.D. in 2004 from Princeton University and holds a bachelor's degree in economics and political science from Yale, as well as a master's degree in international affairs from Columbia University.
Prior to becoming an academic, she worked as an economist at the Federal Reserve Bank of New York and as a U.S. Foreign Service Officer based in the American Embassy in Honduras. In 1997, however, she left behind her career in international relations to pursue graduate studies on race, demography, and the sociology of science. Since then she has published many scholarly articles on the topics of census racial classification as well as individuals' concepts of racial difference, and at NYU she teaches highly-rated courses on the sociology of race, the sociology of science, and sociological research methods. Morning's work has been recognized by prizes including the prestigious Dissertation Award from the American Sociological Association (in 2005), and a Fulbright scholarship to spend the 2008-09 academic year at the University of Milan-Bicocca. A graduate of the United Nations International School, Morning speaks French and Italian, and counts travel among her favorite activities. Visit Ann's NYU faculty page to learn more.
My Contributions
Scholarly and Community Advisor