Between the Door and the Street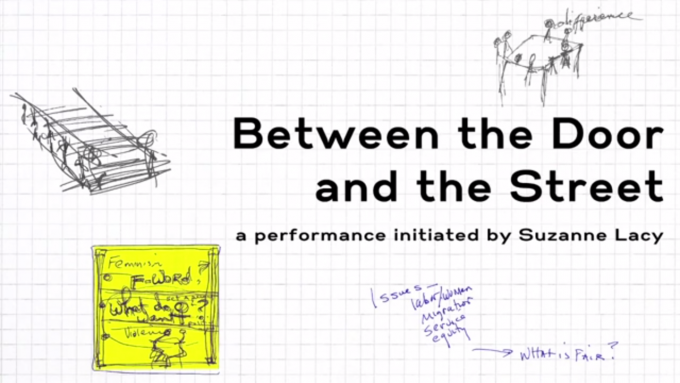 Event Date:
Saturday, October 19, 2013 - 4:30pm
On October 19th evening, a group of mixed-race and multigenerational oral history interviewers, narrators, and staff from Crossing Borders, Bridging Generations will participate in Between the Door and the Street, a public arts performance featuring over 300 women in Prospect Heights, Brooklyn.  This event, initiated by artist Suzanne Lacy, is organized by Creative Time and Brooklyn Museum.
Between the Door and the Street will feature unscripted conversations about a range of issues related to gender politics, feminisms and the socio-political lives and realities of women globally. Hundreds of women (and a few men) of diverse ages, backgrounds, and perspectives will gather on stoops in Brooklyn to bring conversations that have historically been silenced, held in private, or ignored in mainstream media to a honest, visible and open public space.
Audiences can wander among the groups, stop by stoops, listen in and catch snippets of important topics and themes. Our Crossing Borders, Bridging Generations group will be discussing important intersectional questions such as:
How is labor a women's issue, and how does childcare and child-rearing factor into devaluing women's labor?
What does it mean to be a woman?
How does gentrification and ideas of public space relate to gender?
How does the media portray women and how does it perpetuate a culture of violence against women?
Can we solve issues of gender inequality without addressing other dynamics such as racism, classism, etc?
Join us on October 19th as we create space for these conversations!
Time: 4:30pm-7pm (or dusk)
Location: Park Place, Brooklyn between Underhill and Vanderbilt Avenues in Prospect Heights
Between the Door and the Street is a project initiated by Suzanne Lacy with support from Creative Time and the Elizabeth A. Sackler Center for Feminist Art at the Brooklyn Museum.
Themes for this entry
Tags for this entry