3rd Annual: What Are You? - A Discussion about Mixed Heritage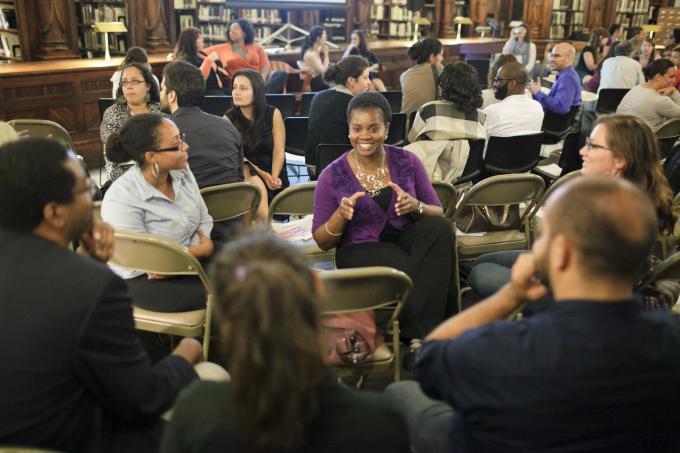 Event Date:
Saturday, November 9, 2013 - 2:00pm
From the Travyon Martin murder trial, to racist responses to the Cheerios commercial starring an interracial couple, recent media events illustrate that the U.S is definitely not post-racial. Join BHS in exploring critical questions relating to multicultural and multiracial identity. We'll discuss big questions like: How do we perform and display our identities? How does media, film, art, humor and photography shape and mediate mixed-race identity?
Panelists will start the conversation and we hope you'll join in.
#CBBG  #WhatRU
Panelists include:
Michael David Murphy and Alyson West, creators of We are the 15%
Natasha L. Logan and Chris Johnson of transmedia project, Question Bridge: Black Males
Anoushka Ratnarajah and Marcelitte Failla of Toasted Marshmallows, and
Jay Smooth, host of hip-hop video blog Ill Doctrine and video producer at Colorlines.com.
Plus a dance performance by special guests – We're Muslim, Don't Panic.
Co-sponsored by LovingDay.org, SWIRL, MAVIN:The Mixed Heritage Experience, and MixedRaceStudies.org.
Brooklyn Brewery beer and light refreshments will be served.
Photo by Willie Davis for Brooklyn Historical Society, 2012