Mixed Heritage Storytime!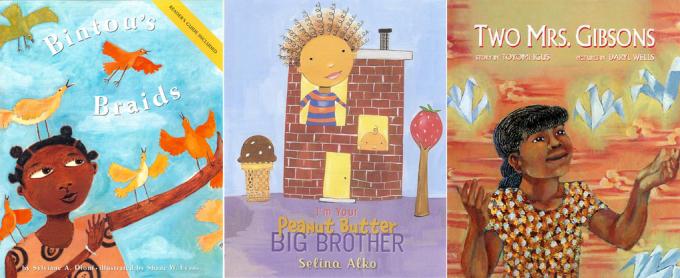 Event Date:
Saturday, May 25, 2013 - 11:00am
"Baby brother or sister, will you look like me?"
Join three acclaimed children's book authors for lively readings from their books that celebrate mixed and international heritage and the rich diversity within our families and communities. 
Featuring Sylviane Diouf, author of Bintou's Braids, about a little girl growing up in a West African village; Toyomi Igus, author of Two Mrs. Gibsons, a story about her bicultural, biracial family; and Selina Alko, author and illustrator of B is for Brooklyn and I'm Your Peanut Butter Big Brother, a lyrical tale about a big-brother-to-be wondering what his new little sibling will look like.
This event is presented in collaboration with Kids at Greenlight, a regular story hour for kids ages 3 – 8 and their families.
#CBBGstorytime
Saturday, May 25, 2013
11:00AM – 12:00PM
Greenlight Bookstore, 686 Fulton Street, Brooklyn
Free for ALL ages
Seating is limited and on a first-come, first-served basis.